10 ART WEBSITES EVERY ASPIRING ARTIST SHOULD KNOW
Creative Founders
March 04, 2017
Just because you're a creative type doesn't mean you have to be a starving artist. All it takes is a little business savvy and a lot of dedication to turn your passion into a thriving career, and fortunately, there are tons of resources out there for artist who are looking for a little inspiration. These are a few of our favourite websites offering everything from one-on-one art consultations with marketing pros to comprehensive listings of international galleries, agents and free monthly courses.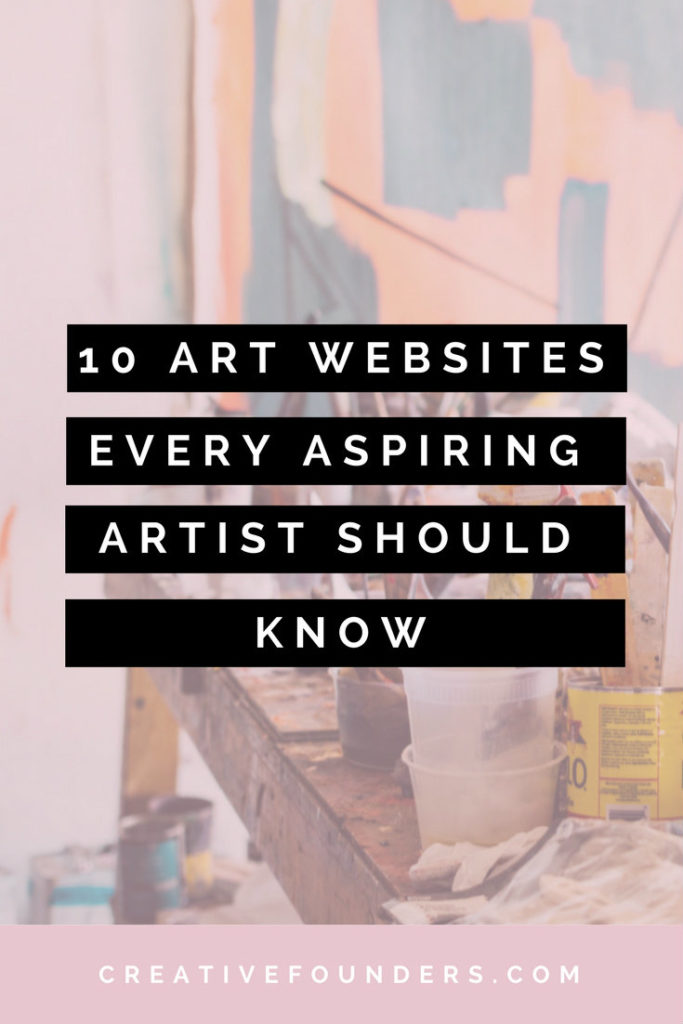 *This post contains affiliate links. If you are happy to click on an affiliate link and support Creative Founders, thank you. You can see our full disclaimer here.

10 ART WEBSITES EVERY ASPIRING ARTIST SHOULD KNOW
THE JEALOUS CURATOR

In 2009, artist Danielle Krysa decided to start a blog where she could showcase artworks that made her jealous by making her think, "Damn, why didn't I think of that?". Over the years she has posted hundreds if not thousands of artists and artworks, and her site has opened doors for her that she never imagined like doing podcasts, speaking at Tedx Talks, curating art exhibitions and the publication of her own book called Creative Block.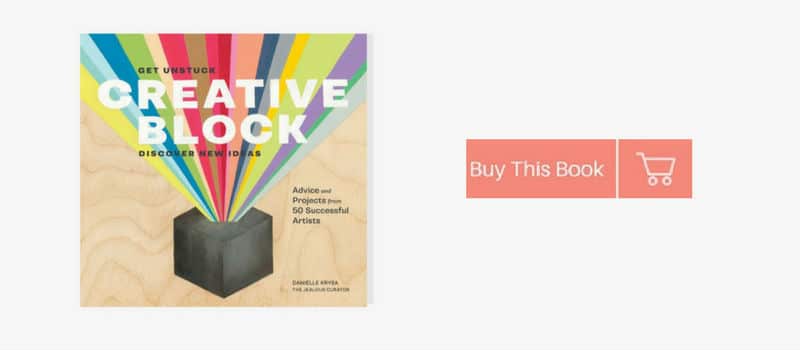 With her site she encourages makers to transform their jealousy into inspiration to break through insecurities and creative blockages. If you're not at least following her on Instagram, do check out the feed!
ARTMAZE MAG

ArtMaze Mag aims to support the international artistic community by promoting the work of emerging artists from around the world. Every two months they have a call for art where artists can submit their work for the chance to be featured in their print and digital issues, on the website and in their social media. Each issue they also invite a curator or group of curators to choose their favourite pieces from the submissions, and they feature studio visits, artist interviews and more.
CARVE OUT TIME FOR ART

The mission at Carve Out Time for Art is to inspire people to not just dream, but also do. They try to motivate makers and creators who may be sitting on their dreams or who have let art fall to the wayside in lieu of a busy lifestyle by providing a creative community where you can read about other artists and their life experiences, join in creative conversations, and make connections with artists in communities all over the world.
MARIA BROPHY

Many moons ago Maria Brophy decided to quit the cubicle world and focus on being an agent and brand manager for her surf-lifestyle artist husband Drew Brophy. She was so successful in launching his brand that he became the top licensed surf artist in history, and people began plying her for information about how she did it.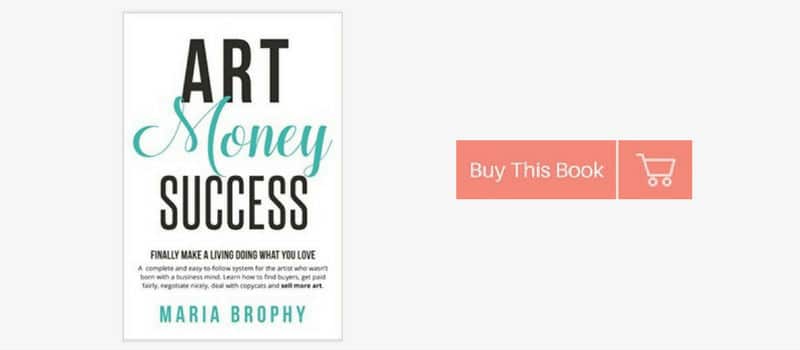 Now she shares her knowledge and strategies in her blog posts as well as at seminars, workshops and in one-on-one consultations. Visit her site for great tips and inspiration, or check out her book Art Money & Success to learn how you can expand your own art business.
THE ARTIST MARKET CO.

The Artist Market Co. was created to help emerging artists who want to make a living as a professional. Stop struggling because no one taught you how to sell your art. Their free resources will help you navigate the world of marketing with genuine techniques crafted especially for artists – so you can learn to make more money with less effort. Sign up for monthly lesson plans that will guide you step-by-step through learning how to tell people what you do, how to price your pieces, how to create a community of fans with an email list and more. You can go from ready to give up on your dream to have an online presence that speaks to your ideal customer, creates fans & makes you money so you have more time to spend on your craft.
ARTIST MARKETING RESOURCES

Launched in 2009 by Marie Kazalia, Artist Marketing Resources is a treasure trove of information about where and how to sell your art including lists and directories of art consultants, art agents and art licensing companies. You can sign up for a one-on-one consultation with Marie, or submit your work to be featured on the site in an article that includes links back to your website, your logo and jpegs of your work. She also offers fab ebooks including an art submission guide, a collection of art print resources and a selection of international art galleries where you can submit proposals.
THE ABUNDANT ARTIST

Created in 2009 by Cory Huff, The Abundant Artist helps creative entrepreneurs build better websites, market more effectively and put together a solid art business plan.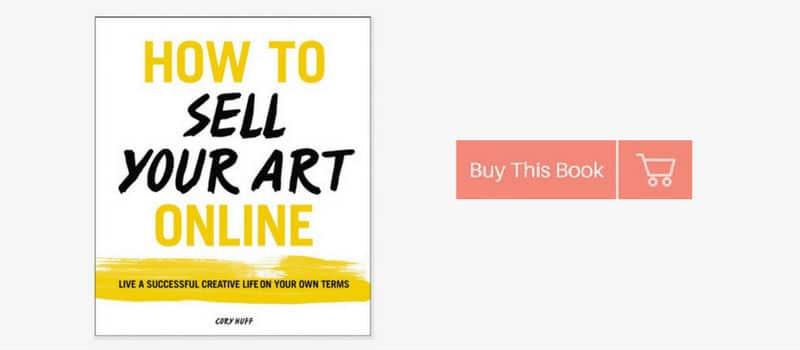 It's free to sign up to their members-only site where you can take advantage of blog posts, podcast episodes, instructional videos and tutorials all based on how to sell your art online. If you are interested in learning more from Cory, make sure you check out his book How To Sell Your Art Online.
CREATIVE BOOM

UK-based Creative Boom is kind of an all-in-one site where you can read interesting articles about innovative artists, get tips and resources to help build your online business and art careers, and peruse awe-inspiring collections of photography, paintings, papercuts and much more. They also offer a number of avenues for being featured on the site, including artist interviews, studio tours, and showcasing your work in their Inspiration section.
THE ART BIZ BLOG

Alyson Stanfield has worn many hats including assistant to a U.S. Senator, museum curator, art collector, and most recently art business coach.She started The Art Biz Blog in 2004, and since then she has been offering online classes, one-on-one consultations, workshops and live events that aim to help up-and-coming artists develop their artistic businesses and gain the confidence, credibility and connections needed to drive their businesses forward. Her blog is a great place to start for tips on launching your art career, and her programs and products can help you seriously up your game.
ARTSY SHARK

Artsy Shark was founded in 2009 by Carolyn Edlund, who has decades of experience working in the art world. She spent 20 years running a successful ceramic jewellery business, then became a sales rep for a major art publisher, and in 2011 she took on the role of Executive Director of The Arts Business Institute, a nonprofit organisation dedicated to teaching professional development to artists and makers. On Artsy Shark she offers hundreds of articles about art marketing and sales, as well as consulting sessions, art website reviews and artist statement writing services.
AS WE COME ACROSS MORE GREAT RESOURCES WE WILL ADD THEM TO THE LIST!
THRIVE STUDIO

Their mission is to support female artists which they currently through three flagship programs: THRIVE Mastermind, THRIVE Talks and THRIVE ARTSCHOOL. The THRIVE Mastermind program is a community of visual artists who meet monthly and provide each other with support, accountability and motivation. THRIVE TALKS is about bringing together women in the arts to tell their stories and THRIVE ARTSCHOOL is all about teaching artists what they didn't actually learn in art school!
**Read our interview with Jamie Smith and Tara Galuska of THRIVE**
Learn more about THRIVE Studio
CREATE! MAGAZINE

Create! Magazine promotes fresh, unique contemporary art from around the world. Each issue is filled with vibrant art, craft, design, and inspiring stories of the makers behind it. Submit to our call for art or blog for a chance to be published.
Learn more about CREATE! Magazine
Read our interview with Founder and Publisher of Create! Magazine Ekaterina Popova
TARA LEAVER

Tara Leaver is not only an artist but an author, teacher, creative encourager and founder of the #happyartistmovement. Tara draws on her life experience to create free-flowing paintings and wall hangings, as well as courses and books that help artists tap into their true creative potential.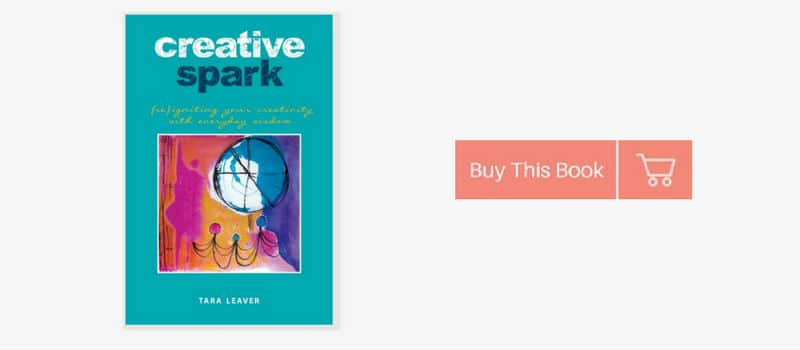 If you are interested in learning more you can check out Tara's book 'Creative Spark (Re)Igniting Your Creativity within Everyday Wisdom'.
You can also read our In The Studio Interview with Tara here!

ARTSQUARE
We love the concept of ArtSquare, as it allows you to upload your work to a variety of platforms and manage the sales all in one place. When you make a sale on one platform, ArtSquare will instantly notify the other platforms you're on to mark that piece as sold. And in addition to this pretty cool technology, they also have their ArtSquare Academy which features some awesome art business advice via their blog and podcast.
FREE DOWNLOAD: The Art of the Perfect Blog Post!
This step by step checklist outlines exactly what to do before and after you press publish to make sure you blog post gets the attention it deserves and the results you want!