5 THINGS SUCCESSFUL ARTISTS ARE DOING ON INSTAGRAM
Creative Founders
May 23, 2017
Instagram is such a great marketing tool for artists because it's all about the visuals, so it gives you a chance to show off your unique creations in one easily accessible spot. It's also a great platform to drive awareness of your art, as you have a potential audience of over 400 million active users every day. So what can you do to amp up your Instagram feed? Read on to find out what successful artists do to increase their Instagram reach.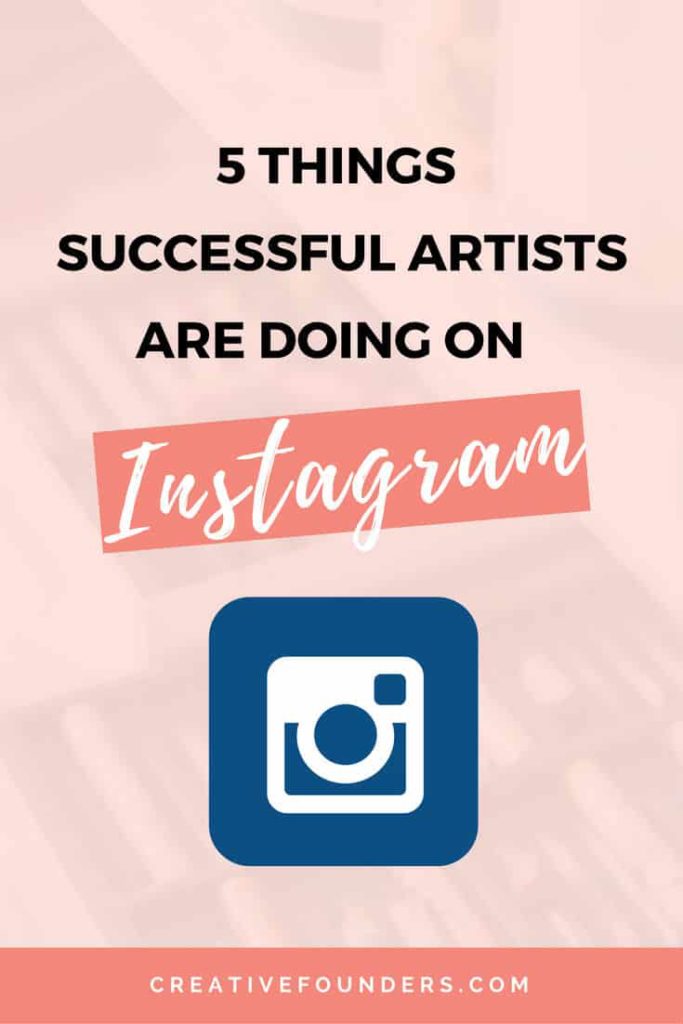 5 THINGS SUCCESSFUL ARTISTS ARE DOING ON INSTAGRAM
1. They Tell Their Unique Story

People love to see what goes on behind the scenes in an artist's studio or the things that inspire their art. Instagram is basically one big visual storytelling board, so use it to show the world what makes you and your artwork unique. One artist who does this very well is Clare Haxby, as she uses her Instagram as her artist's diary to show the progression of her work, as well as snippets of her travels and day-to-day life.
2. They Keep Their Feeds Cohesive
Instead of posting random images of everything under the sun, try to keep your Instagram feed on point with your style and brand. Some great examples of this are artists Cindy Press and Valerie Savchits. They both showcase various pieces of art on their feeds, but the photography is consistent when you scroll through. Think of it this way: if you see a great image, you'll probably press "like", but if you see a fab looking feed with great content, you'll most likely click "follow".  
3. They Have Great Instagram Bios
Your Instagram bio will be your first introduction to many of your potential followers and clients, so you want to make sure that it accurately describes who you are and what you do. Keep it clear, concise and easy to read. Tell readers what you do and be sure to add details about how people can get in touch whether it be a link to your website, an email address or the location of your shop or studio. Looking for a little more help? Check out our handy guide on how to write the perfect Artist Bio.
4. They Engage With Their Fans and the Community
Instagram may be a digital platform, but there's a reason they call it SOCIAL media. You're going to have a way better chance of standing out from the crowds if you can engage your audience on a personal level. Don't be afraid to reach out and ask questions, comment on other people's posts, and start some conversations. Jessica at The Artist Market Co. does this really well.

5. They Explore and Use Relevant Hashtags
Hashtags are so important because they help describe what your images are all about, and they put your images into categories that can be searched for and accessed by people from around the world. Just like your images, you should try to keep your hashtags on point with your brand. This is key for growing your Instagram reach and connecting with potential clients and other like-minded people who are doing similar things in your niche.
Need some artist hashtag inspiration? You can download our Ultimate Hashtag Guide for artists here!
If you're not already following us on Instagram, be sure to check us out at instagram.com/creativefounders.
Get Your Ultimate Hashtag Guide!
Share your details to receive your free ebook direct to your inbox!